RM-10 Bombushka $ 4 450 000 - $ 5 918 500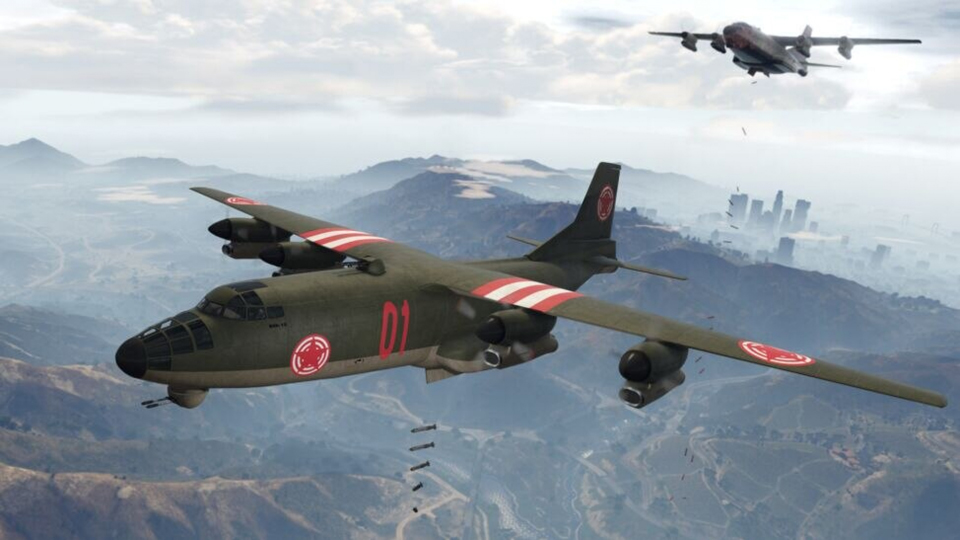 When it comes to dropping enough ordnance to give the peaceniks something to blubber about, there really is no need to change a winning formula. The Bombushka comes straight out of a time when the good guys were the good guys, the bad guys were the bad guys, "collateral damage" was just "damage", and wars could be won from the air. Saddle up, comrade. Please note: This aircraft is excluded from Pegasus Lifestyle Management and must be stored in a personal hangar.
Vehicle statistics
Acceleration : 11.000002%
Overall : 31.09%
Specifications
ClassPlanes
Top speed281.5 km-h / 174.92 mph
Mass30100 kg / 66359 lbs
Seating capacity4 seats
Delivery service Interaction menu
Available on these platforms
PC
PlayStation 4
Xbox One
Part of this DLC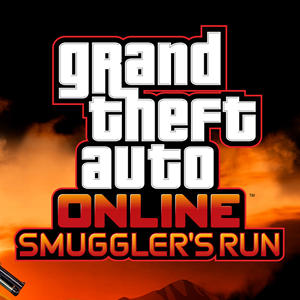 Year :2017
Version :1.41
Description
The RM-10 Bombushka is a 4 seater vehicle in the "Planes" class available in Grand Theft Auto Online on PC, PlayStation 4 and Xbox One. This vehicle was added to the game with the "Smuggler's Run" update in 2017.
See all vehicles from the update "Smuggler's Run"
Performance
The top speed of the RM-10 Bombushka is 281.5 km-h / 174.92 mph based on the data in the game files. The weight of this vehicle is 30100 kg / 66359 lbs.
How to get your RM-10 Bombushka?
You can buy the RM-10 Bombushka at a cost of $ 4 450 000 - $ 5 918 500 at Warstock Cache & Carry. Get delivered your RM-10 Bombushka very close to you from the interaction menu.
How to unlock the RM-10 Bombushka trade price?
In order to purchase this vehicle at the Trade Price, you must fulfil the following criteria: Own a Hangar. Complete 24 Air-Freight Steal missions as a VIP, CEO or MC President.
Where do I go to get mods on my RM-10 Bombushka?
Customizations for your RM-10 Bombushka are only available in your Hangars if you have bought all the requirements needed to customize this vehicle there.
Standard features

Flying vehicle
Minigun
Optional features

Bombs
Countermeasures
Explosive Cannon
JATO thrusters
Keywords
RM-10 Bombushka available at this dealer
Personal vehicle workshop