Buckingham Alpha-Z1 $ 1 595 000 - $ 2 121 350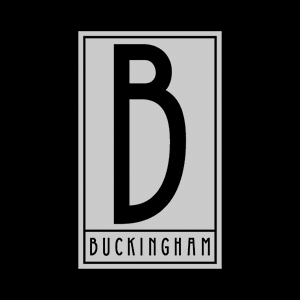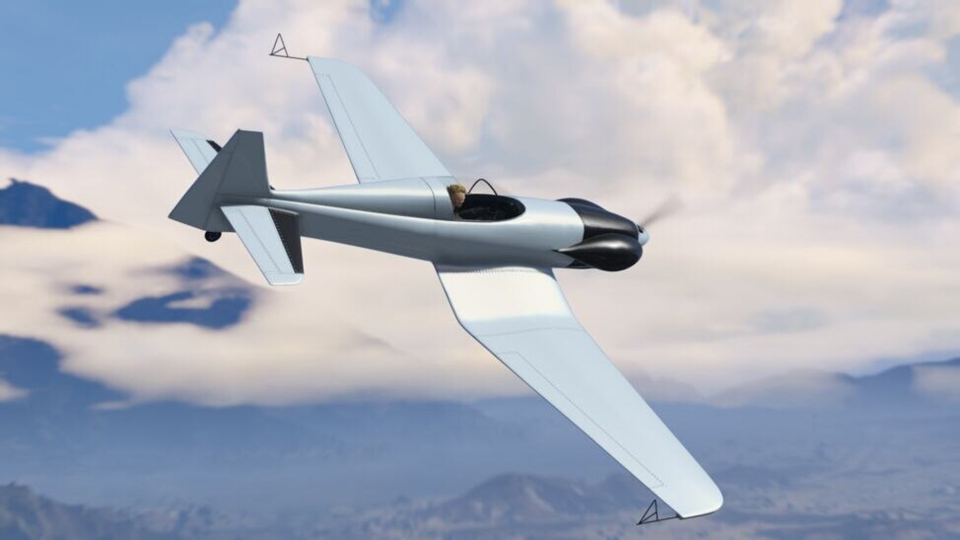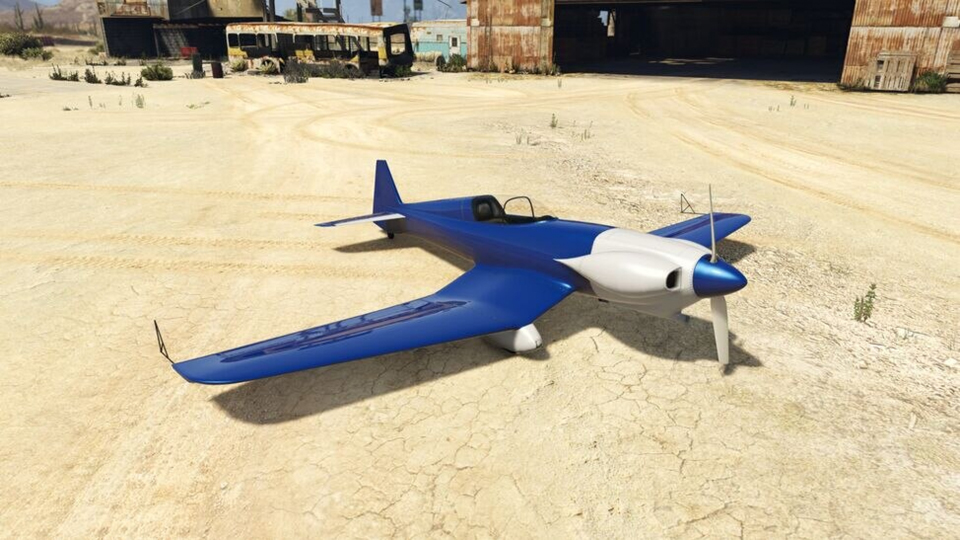 Engine: four cylinder, fixed pitch. Wing area: 66 square feet. Cockpit size: matchbox. Cabin temperature: hotter than Satan's taint. Chances of survival if you hit anything more than a light crosswind: none whatsoever. Top speed: routinely fatal. Customer satisfaction: are you still here? Did you read the part about the top speed? Please note: This aircraft is excluded from Pegasus Lifestyle Management and must be stored in a personal hangar.
Vehicle statistics
Acceleration : 58.094753%
Overall : 48.67%
Specifications
ClassPlanes
Top speed184.4 km-h / 114.58 mph
Mass450 kg / 992 lbs
Seating capacity1 seat
Delivery service Interaction menu
Available on these platforms
PC
PlayStation 4
Xbox One
Description
The Buckingham Alpha-Z1 is a vehicle in the "Planes" class available in Grand Theft Auto Online on PC, PlayStation 4 and Xbox One. This vehicle is part of the game since it's release.
Performance
The top speed of the Buckingham Alpha-Z1 is 184.4 km-h / 114.58 mph based on the data in the game files. The weight of this vehicle is 450 kg / 992 lbs.
How to get your Buckingham Alpha-Z1?
You can buy the Buckingham Alpha-Z1 at a cost of $ 1 595 000 - $ 2 121 350 at Elitás Travel. Get delivered your Buckingham Alpha-Z1 very close to you from the interaction menu.
How to unlock the Buckingham Alpha-Z1 trade price?
In order to purchase this vehicle at the Trade Price, you must fulfil the following criteria: < span >Own a Hangar. Complete 9 Air-Freight Steal missions as a VIP, CEO or MC President.
Where do I go to get mods on my Buckingham Alpha-Z1?
Customizations for your Alpha-Z1 are only available in your Hangars if you have bought all the requirements needed to customize this vehicle there.
Standard features

Flying vehicle
Optional features

Countermeasures
Keywords
Buckingham Alpha-Z1 available at this dealer
Personal vehicle workshop