Annihilator Stealth $ 2 902 500 - $ 3 870 000
Whether you're – off the record – planning a military coup or just looking for an extravagant party entrance, rappelling from the belly of the Annihilator can be as stealthy or showy as you choose.
Vehicle statistics
Acceleration : 96.428581%
Overall : 88.24176975%
Specifications
ClassHelicopters
Top speed160 km-h / 99.42 mph
Mass13000 kg / 28660 lbs
Seating capacity6 seats
Delivery service Interaction menu
Available on these platforms
PC
PlayStation 4
Xbox One
Part of this DLC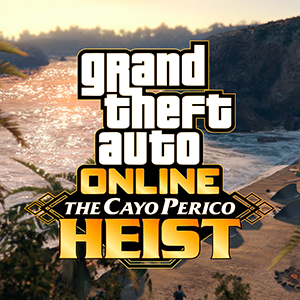 Year :2020
Version :1.52
Description
The Annihilator Stealth is a 6 seater vehicle in the "Helicopters" class available in Grand Theft Auto Online on PC, PlayStation 4 and Xbox One. This vehicle was added to the game with the "The Cayo Perico Heist" update in 2020.
See all vehicles from the update "The Cayo Perico Heist"
Performance
The top speed of the Annihilator Stealth is 160 km-h / 99.42 mph based on the data in the game files. The weight of this vehicle is 13000 kg / 28660 lbs.
How to get your Annihilator Stealth?
You can buy the Annihilator Stealth at a cost of $ 2 902 500 - $ 3 870 000 at Warstock Cache & Carry. Get delivered your Annihilator Stealth very close to you from the interaction menu.
How to unlock the Annihilator Stealth trade price?
As a leader, complete The Cayo Perico Heist Finale using this as the approach vehicle to unlock the Trade Price.
Where do I go to get mods on my Annihilator Stealth?
Customizations for your Annihilator Stealth are only available in your Hangars if you have bought all the requirements needed to customize this vehicle there.
Standard features

Flying vehicle
Hover mode
Minigun
Rappelling
Stealth mode
Weaponized vehicle
Optional features

Homing Missiles
Missile Barrage
Keywords
Similar vehicles
Western Company Annihilator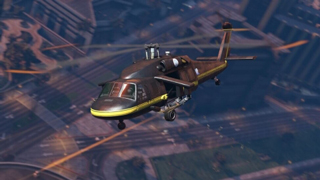 Annihilator Stealth available at this dealer
Personal vehicle workshop