Vapid Arena Dominator $ 1 132 000 (upgrade)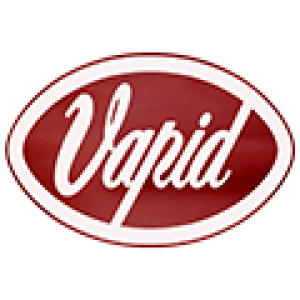 Twenty-eighth generation muscle car in dire need of some antipsychotics.
Vehicle statistics
Overall : 68.03%
Specifications
ClassMuscle
Top speed150 km-h / 93.21 mph
DrivetrainRear wheel drive (RWD)
Mass1550 kg / 3417 lbs
Number of doors2 doors
Seating capacity2 seats
Delivery service Mechanic
Available on these platforms
PC
PlayStation 4
Xbox One
Part of this DLC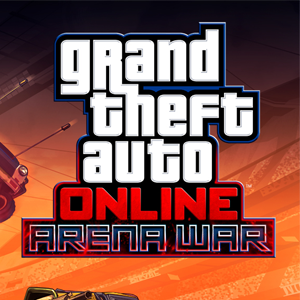 Year :2018
Version :1.46
Description
The Vapid Arena Dominator is a 2 seater vehicle in the "Muscle" class available in Grand Theft Auto Online on PC, PlayStation 4 and Xbox One. This vehicle was added to the game with the "Arena War" update in 2018.
See all vehicles from the update "Arena War"
Performance
The top speed of the Vapid Arena Dominator is 150 km-h / 93.21 mph based on the data in the game files. The engine power is delivered to the rear wheels. The weight of this vehicle is 1550 kg / 3417 lbs.
Design
The design of the Vapid Arena Dominator is inspired by the Ford Mustang.
How to get your Vapid Arena Dominator?
To get your Vapid Arena Dominator you have to buy the Vapid Dominator and get the transformation at this vehicle workshop : Arena Workshop. The cost for the transformations is $ 1 132 000. The total cost including the purchase of the Vapid Dominator and the transformation is $ 1 158 250 to $ 1 167 000. Your mechanic will deliver the Vapid Arena Dominator close to where you are by contacting him with your phone.
Where do I go to get mods on my Vapid Arena Dominator?
Modifications can be done on your Arena Dominator at LS Car Meet, Auto Shop, Beeker's Garage and Los Santos Custom. You can get modifications on your Arena Dominator in your Agency Vehicle Workshop, CEO Office Custom Auto Shop or Arena Workshop if you have bought all the requirements needed to customize this vehicle there.
Standard features

40W Phased Plasma Turrets
Armored vehicle
Optional features

EMP Mines
Kinetic Mines
Machine Guns
Shunt Boost
Slick Mines
Spike Mines
Sticky Mines
Vertical Jump
Weaponized vehicle
Keywords
Similar vehicles
How to get this vehicle?
Base vehicle
Vapid Dominator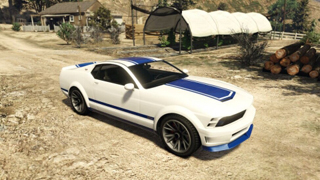 Place to get the transformation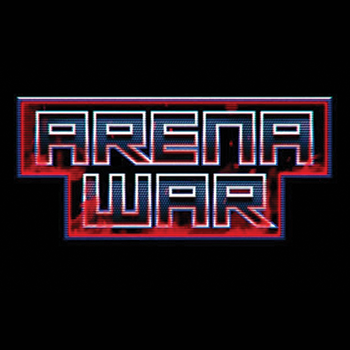 Arena Workshop
Result
Vapid Arena Dominator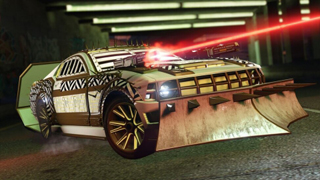 To get this vehicle, you need :
Own a Vapid Dominator
Bring your Dominator at bring it to this repair shop : Arena Workshop
Get the transformation at the cost of $ 1 132 000
The total cost including the vehicle purchase (Vapid Dominator) and the transformation is $ 1 158 250 - $ 1 167 000
Vehicle workshop offering mods
Personal vehicle workshop