Sea Sparrow $ 1 815 000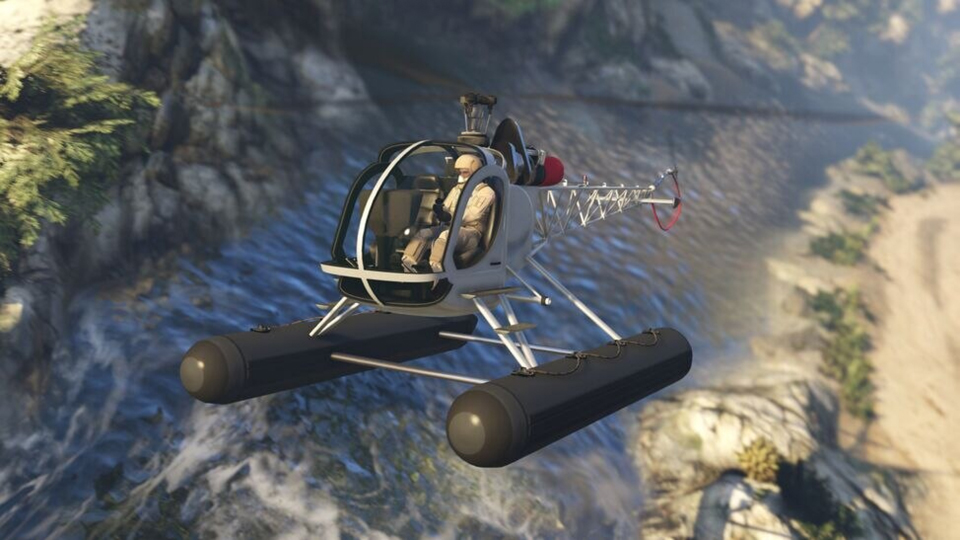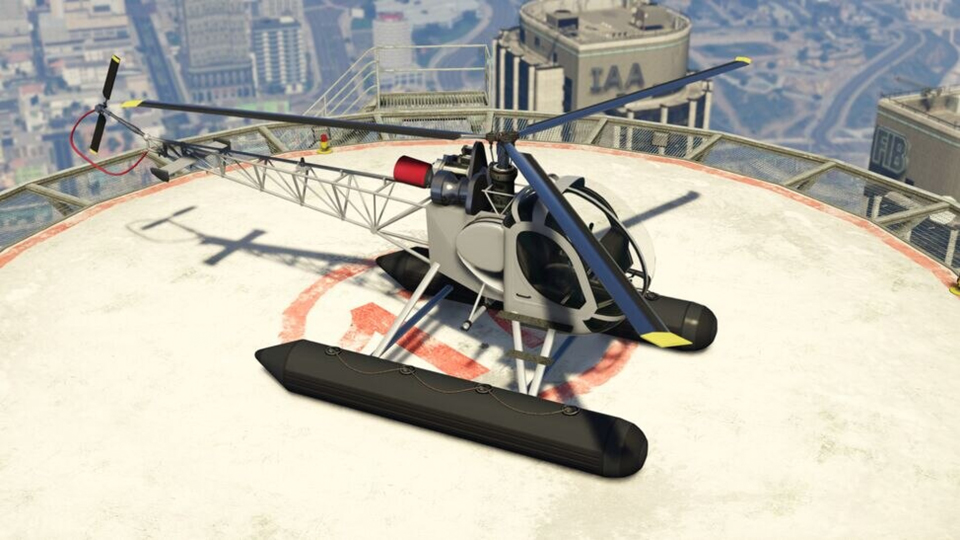 One day, and it's always sooner than you think, you're going to find yourself in a position where you need to stage an amphibious landing in a fragile miniature helicopter capable of firing off dozens of rounds a second. And you're going to look back at this moment, right now, and be very glad you made the right choice. This aircraft is excluded from Pegasus Lifestyle Management and must be stored in a personal hangar.
Vehicle statistics
Acceleration : 94.642853%
Overall : 95.82%
Specifications
ClassHelicopters
Top speed160 km-h / 99.42 mph
Mass3500 kg / 7716 lbs
Seating capacity2 seats
Delivery service Interaction menu
Available on these platforms
PC
PlayStation 4
Xbox One
Part of this DLC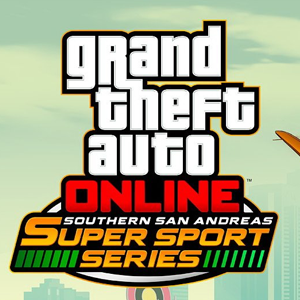 San Andreas Super Sport Series
Year :2018
Version :1.43
Description
The Sea Sparrow is a 2 seater vehicle in the "Helicopters" class available in Grand Theft Auto Online on PC, PlayStation 4 and Xbox One. This vehicle was added to the game with the "San Andreas Super Sport Series" update in 2018.
See all vehicles from the update "San Andreas Super Sport Series"
Performance
The top speed of the Sea Sparrow is 160 km-h / 99.42 mph based on the data in the game files. The weight of this vehicle is 3500 kg / 7716 lbs.
How to get your Sea Sparrow?
You can buy the Sea Sparrow at a cost of $ 1 815 000 at Elitás Travel. Get delivered your Sea Sparrow very close to you from the interaction menu.
Where do I go to get mods on my Sea Sparrow?
Customizations for your Sea Sparrow are only available in your Hangars if you have bought all the requirements needed to customize this vehicle there.
Standard features

Floating vehicle
Flying vehicle
Hover mode
Optional features

Homing Missiles
Minigun
Weaponized vehicle
Keywords
Similar vehicles
Sparrow
Sea Sparrow available at this dealer
Personal vehicle workshop